Kim Yoo Mi Nama: Kim Yoo Mi Nama asli: Nama asli: Gim Yu Mi Juga Dikenal sebagai: Kim Yoomi, Kim Yumi, Gim Yumi, Gim Yoomi, Gim Yu Mi Kebangsaan: Korea Selatan Jenis Kelamin: Perempuan Lahir: 12 Oktober 1979 Umur: 42 Kim Yoo Mi is a South Korean actress.
She made her acting debut in the 2000 television dramas "SWAT Police" and "Wrath of an Angel," for which she won the New Star Award at the 2000 SBS Drama Awards.
She has since appeared in a number of popular films and television dramas, including "God of War" (2012), "Cruel City" (2013) and "Can We Love?" (2014).
In November of 2013, it was reported that Yoo Mi and her co-star in the movie "Red Family", Jung Woo, have been dating for three months.
On January 13, 2016, his agency, FNC Entertainment announced that the couple is getting married on January 16, 2016.
Biodata Kim Yoo Mi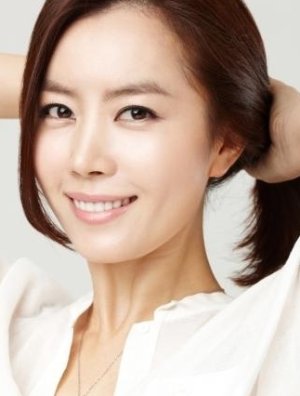 Nama: Yu Mi
Nama Keluarga / Marga: Kim
Nama Asli Sesuai Bahasa Negaranya: 김유미
Nama Lain Yang Sering Disebutkan: Kim Yoomi, Kim Yumi, Gim Yumi, Gim Yoomi, Gim Yu Mi
KewargaNegaraan: South Korean
Jenis Kelamin: Wanita
Tanggal Dan Tahun lahir: October 12, 1979
Umur: 42
Berikut Adalah Daftar Art Director-nya Hingga Saat Ini:
| Year | Title | Type | Rating |
| --- | --- | --- | --- |
| 2015 | Sunshine Love | Movie | 5.9 |
Berikut Adalah Daftar Drama-nya Hingga Saat Ini:
Year
Title
#
Role
Rating
2022
When the Day BreaksKorean Drama,

2022

, 8 eps


[Jae Wook's wife]

(Support Role)

8
[Jae Wook's wife]
Support Role

0.0
2021
Hello, Me!Korean Drama,

2021

, 16 eps


Oh Ji Eun [Do Yoon's wife / Team leader]

(Support Role)

16
Oh Ji Eun [Do Yoon's wife / Team leader]
Support Role

8.0
2019
Romance Is a Bonus BookKorean Drama,

2019

, 16 eps


Go Yoo Sun [Gyeoroo director]

(Support Role)

16
Go Yoo Sun [Gyeoroo director]
Support Role

8.2
2014
Can We Love?Korean Drama,

2014

, 20 eps


Kim Sun Mi

(Main Role)

20
Kim Sun Mi
Main Role

7.3
2013
Cruel CityKorean Drama,

2013

, 20 eps


Lee Jin Sook / "Lee Madam"

(Main Role)

20
Lee Jin Sook / "Lee Madam"
Main Role

8.6
2012
God of WarKorean Drama,

2012

, 56 eps


Lady Dae

(Support Role)

56
Lady Dae
Support Role

7.7
2009
Enjoy LifeKorean Drama,

2009

, 133 eps


Kim Yoo Mi

(Main Role)

133
Kim Yoo Mi
Main Role

7.0
2008
I Love You, Don't CryKorean Drama,

2008

, 132 eps


Jae Hee

(Guest Role)

132
Jae Hee
Guest Role

6.9
2008
The Scale of ProvidenceKorean Drama,

2008

, 16 eps


Shin Young Joo

(Main Role)

16
Shin Young Joo
Main Role

7.3
2008
Don't Ask Me About The PastKorean Drama,

2008

, 16 eps


Jang Sun Hee

(Main Role)

16
Jang Sun Hee
Main Role

6.6
2006
Common SingleKorean Drama,

2006

, 14 eps


Nam Jung Won

(Main Role)

14
Nam Jung Won
Main Role

6.4
2003
Pearl NecklaceKorean Drama,

2003

, 52 eps


Park Nan Joo

(Main Role)

52
Park Nan Joo
Main Role

7.7
2003
Country PrincessKorean Drama,

2003

, 17 eps


Lee Geum Hee

(Main Role)

17
Lee Geum Hee
Main Role

7.4
2002
A Pioneer, Lee Che MaKorean Drama,

2002

, 30 eps


Seol Lee

(Main Role)

30
Seol Lee
Main Role

6.0
2002
RomanceKorean Drama,

2002

, 16 eps


Choi Yun Hee

(Support Role)

16
Choi Yun Hee
Support Role

7.3
2001
SangdoKorean Drama,

2001

, 50 eps


Yoon Chae Yun

(Support Role)

50
Yoon Chae Yun
Support Role

7.3
2000
Anger of AngelKorean Drama,

2000

, 12 eps


Eun Ha

(Main Role)

12
Eun Ha
Main Role

4.0
2000
SWAT PoliceKorean Drama,

2000

, 16 eps


Jung Dan Bi

(Main Role)

16
Jung Dan Bi
Main Role

4.0
Berikut Adalah Daftar Movie-nya Hingga Saat Ini:
Year
Title
Role
Rating
2016
Black Gospel 2Korean Movie,

2016

,


[Herself]

(Main Role)

[Herself]
Main Role

0.0
2013
Black GospelKorean Movie,

2013

,


[Herself]

(Main Role)

[Herself]
Main Role

8.2
2013
Red FamilyKorean Movie,

2013

,


Baek Seung Hye

(Main Role)

Baek Seung Hye
Main Role

7.3
2007
ReturnKorean Movie,

2007

,


Seo Hee Jin

(Main Role)

Seo Hee Jin
Main Role

7.4
2006
Detective Mr. GongKorean Movie,

2006

,


Min Ju

(Main Role)

Min Ju
Main Role

7.4
2005
The Windmill Palm GroveKorean Movie,

2005

,


Hwa Yun / Jung Soon

(Main Role)

Hwa Yun / Jung Soon
Main Role

6.7
2004
The Doll MasterKorean Movie,

2004

,


Hae Mi

(Main Role)

Hae Mi
Main Role

7.0
2002
PhoneKorean Movie,

2002

,


Ho Jung

(Support Role)

Ho Jung
Support Role

7.0
Berikut Adalah Daftar TV Show-nya Hingga Saat Ini:
Year
Title
#
Role
Rating
2019
Heo Young Man's Food TravelKorean TV Show,

2019

, 170 eps


(Ep. 123)

(Guest)

170
(Ep. 123)
Guest

0.0
2016
My Little Old BoyKorean TV Show,

2016

, 350 eps


(Ep. 232)

(Guest)

350
(Ep. 232)
Guest

8.3
2014
Off To SchoolKorean TV Show,

2014

, 68 eps


(Ep. 63-65)

(Guest)

68
(Ep. 63-65)
Guest

8.5
2007
Radio StarKorean TV Show,

2007

, 800 eps


(Ep. 355)

(Guest)

800
(Ep. 355)
Guest

7.9