Kim Kyung Nam Nama: Kim Kyung Nam Nama asli juga Dikenal sebagai: Gim Gyung Nam, Kim Kyeong Nam, Kim Gyeong Nam, Kim Gyung Nam Kebangsaan: Korea Selatan Jenis Kelamin: Pria Lahir: 21 Desember 1989 Umur: 32 Kim Kyung Nam lahir pada Seoul.
Ia lulus dari Jurusan Teater, Universitas Seoil.
Dia memulai debutnya dalam drama teater berjudul 'Love' pada tahun 2012.
Setelah itu, ia secara teratur muncul dalam peran kecil dan pendukung dalam film dan serial TV.
Dia dikenal sebagai Sung Jae di KBS Drama Strongest Deliveryman baru-baru ini (2017) .
Dia adalah seorang aktor dan aktor panggung.
Dia berada di bawah JR Entertainment bersama Nam Sangmi.
Penampilan masa lalunya termasuk Terdakwa SBS (2017) , Usia Muda (JTBC, 2016) , Gap Dong (tvN, 2014) , Romantis Bersinar (MBC, 2013) , Datang dan Peluk Aku (MBC, 2018) dan Kuis Tuhan 3 (OCN, 2012) .
Kim Kyung Nam menerima Rookie Actor Award di MBC Drama Awards 2018 dengan aktingnya di 'Come and Hug Me'.
He starred in the popular weekend drama 'Revolutionary Sisters' which brought him more public recognition in 2021.
His popularity in 'Revolutionary Sisters' led him to obtain his first-ever leading male role in the JTBC drama 'The One and Only' in 2021.
Biodata Kim Kyung Nam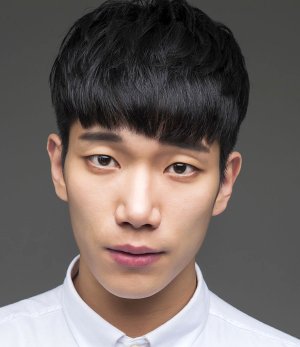 Nama: Kyung Nam
Nama Keluarga / Marga: Kim
Nama Asli Sesuai Bahasa Negaranya: 김경남
Nama Lain Yang Sering Disebutkan: Gim Gyung Nam, Kim Kyeong Nam, Kim Gyeong Nam, Kim Gyung Nam
KewargaNegaraan: South Korean
Jenis Kelamin: Pria
Tanggal Dan Tahun lahir: December 21, 1989
Umur: 32
Berikut Adalah Daftar Drama-nya Hingga Saat Ini:
Year
Title
#
Role
Rating
2021
The One and OnlyKorean Drama,

2021

, 16 eps


Min Woo Cheon

(Main Role)

16
Min Woo Cheon
Main Role

7.9
2021
Revolutionary SistersKorean Drama,

2021

, 50 eps


Han Ye Seul [Dol Se's 2nd son]

(Main Role)

50
Han Ye Seul [Dol Se's 2nd son]
Main Role

7.4
2020
The King: Eternal MonarchKorean Drama,

2020

, 16 eps


Kang Shin Jae

(Main Role)

16
Kang Shin Jae
Main Role

8.1
2019
Special Labor Inspector JoKorean Drama,

2019

, 32 eps


Chun Deok Goo

(Main Role)

32
Chun Deok Goo
Main Role

8.1
2018
Where Stars LandKorean Drama,

2018

, 32 eps


Oh Dae Ki

(Support Role)

32
Oh Dae Ki
Support Role

7.9
2018
About TimeKorean Drama,

2018

, 16 eps


[Police officer] (Ep. 2)

(Guest Role)

16
[Police officer] (Ep. 2)
Guest Role

7.5
2018
Come and Hug MeKorean Drama,

2018

, 32 eps


Yoon Hyun Moo [Na Moo's brother]

(Support Role)

32
Yoon Hyun Moo [Na Moo's brother]
Support Role

8.4
2017
Prison PlaybookKorean Drama,

2017

, 16 eps


Lee Joon Dol [Joon Ho's brother]

(Support Role)

16
Lee Joon Dol [Joon Ho's brother]
Support Role

9.0
2017
Strongest DeliverymanKorean Drama,

2017

, 16 eps


Sung Jae [deliveryman]

(Support Role)

16
Sung Jae [deliveryman]
Support Role

7.9
2017
The Bride of HabaekKorean Drama,

2017

, 16 eps


Mr. Jang (Ep. 5)

(Guest Role)

16
Mr. Jang (Ep. 5)
Guest Role

7.4
2017
DefendantKorean Drama,

2017

, 18 eps


Kim Sung Hoon

(Support Role)

18
Kim Sung Hoon
Support Role

8.7
2016
Age of YouthKorean Drama,

2016

, 12 eps


[Psychology Major]

(Support Role)

12
[Psychology Major]
Support Role

8.6
2014
Gap DongKorean Drama,

2014

, 20 eps


(Guest Role)

20
Guest Role

7.9
2012
FaithKorean Drama,

2012

, 24 eps


(Ep. 24)

(Guest Role)

24
(Ep. 24)
Guest Role

8.1
Berikut Adalah Daftar Movie-nya Hingga Saat Ini:
Year
Title
Role
Rating
2019
Inseparable BrosKorean Movie,

2019

,


Teacher Yook [Teacher]

(Support Role)

Teacher Yook [Teacher]
Support Role

8.5
2018
The DiscloserKorean Movie,

2018

,


Sergeant Kwak

(Support Role)

Sergeant Kwak
Support Role

7.7
2017
Ride TogetherKorean Movie,

2017

,


Tae Shik

(Main Role)

Tae Shik
Main Role

10.0
Berikut Adalah Daftar Special-nya Hingga Saat Ini:
Year
Title
#
Role
Rating
2019
Birthday LetterKorean Special,

2019

, 4 eps


Goo Ki Woong

(Support Role)

4
Goo Ki Woong
Support Role

8.0
2018
ExitKorean Special,

2018

, 4 eps


Hong Ki Chul

(Support Role)

4
Hong Ki Chul
Support Role

7.6
Berikut Adalah Daftar TV Show-nya Hingga Saat Ini:
Year
Title
#
Role
Rating
2013
I Live AloneKorean TV Show,

2013

, 478 eps


(Ep. 407)

(Guest)

478
(Ep. 407)
Guest

8.3
2010
Running ManKorean TV Show,

2010

, 637 eps


(Ep. 449)

(Guest)

637
(Ep. 449)
Guest

9.2
2007
Radio StarKorean TV Show,

2007

, 800 eps


(Ep. 750)

(Guest)

800
(Ep. 750)
Guest

7.9